Music of Iran

Sima Bina
The great master of Iranian Folk Music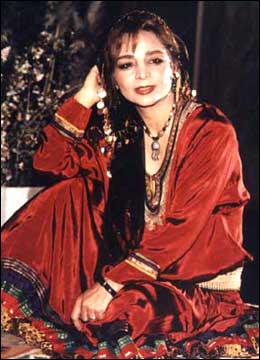 Sima Bina

Sima Bina born in Khorasan, in the heart of a popular tradition, Sima Bina started her career on Iranian radio at the age of nine, under the direction of her father, Ahmad Bina - a master of Iranian classical music and poet who wrote many of her early songs.

She studied the repertoire of learned music "radif" and singing technique with great masters such as Maaroufi and Zarrin Panjeh. She went on to acquire her own solo programme, Golhaye Sahraii (Wild Flowers), presenting a collection of folk songs and music from various regions of Iran, which is still remembered today.

After graduating from Tehran University in 1969, majoring in Fine Arts, Sima Bina continued and perfected her knowledge of radif with the highly subtle teaching of great Master Abdollah Davami, since 1979, along with teaching Iranian classical music and vocal techniques to selected students.

Sima Bina has focused on doing further research on Persian folk songs, collecting, recording, writing and re-interpreting popular regional music, especially from Khorasan, her native land. By traveling to most remote places all over Khorasan, Sima has been able to gather and revive a collection of almost forgotten songs and melodies. She has thus gained a unique position in the history of Persian music.

Since 1993, Sima Bina has been invited to present her collection of Persian folklore songs in world festivals all over the world, including ´97 Vœrlden I Norden in Norway, ´99 WDR Weltmusik Festival in Bonn (Germany), Raza 2000 Festival on Khorasan Music in Utrecht (Netherland), Brussels and Gent (Belgium), Festival de Músiques del Món 2000 in Barcelona (Spain). Sima Bina due to devotion and dedication has made the Iranian Folk Music known worldwide.