Provences of Iran

Province of Mazandaran


* HASC : IR.MN
* ISO : 21
* Dom : mz

The province of Mazandaran is 23,833 km2 (9,202 sq mi) in the north of Iran, bordering the Caspian Sea is to the north, the provinces of Tehran and Semnan lie to the south. To the west it has common borders with Gilan province, and to the east stands the province of Golestan. Mazandaran was a part of the ancient Persian province of Hyrcania.

Sari is the provincial capital. The province covers an area of 23,833 sq. km. Townships of the province are: Amol, Babol, Babolsar, Behshahr, Tonekabon, Chaloos, Ramsar, Savad Kooh, Qaem Shahr, Mahmood Abad, Neka, Noor and Noshahr.

Climatic conditions of Mazandaran have prevented the preservation of historical monuments. There are hardly any sound vestiges remaining from pre-Islamic periods in the coastal plains of Mazandaran. But the province is known to have been populated from early antiquity, and Mazandaran has changed hands among various dynasties from early in its history.



Nashtarood Rice Fields, Mazandaran Province


In the year 651 CE, during the caliphate of Uthman ibn Affan, S'ad Ibn Abi Waqqas, the governor of Kufa, first conquered the coasts of Tabarestan. For the next two hundred years, Tabaristan maintained an existence independent of the Umayyad Caliphate which supplanted the Persian Empire in the early seventh century, but was temporarily absorbed into the Abbasid Caliphate until a separate state in the same territory broke loose as the Alavid Emirate, under a descendant of Ali, and protected by the neighbouring Saffarid Emirate to the southeast. A similarly-situated state arose as the Ziyarid Emirate a century later.

During the Abbasid caliphate of Abou Jafar Al-Mansur, Tabarestan witnessed a wave of popular revolt. Ultimately, Vandad Hormoz established an independent dynasty in Tabarestan in 783CE. In 1034CE, Soltan Mahmoud of Ghaznavid entered Tabarestan via Gorgan followed by the invasion of Soltan Mohammad Kharazmshah in 1209CE. Thereafter, the Mongols governed the region and finally were overthrown by the Timurid Dynasty.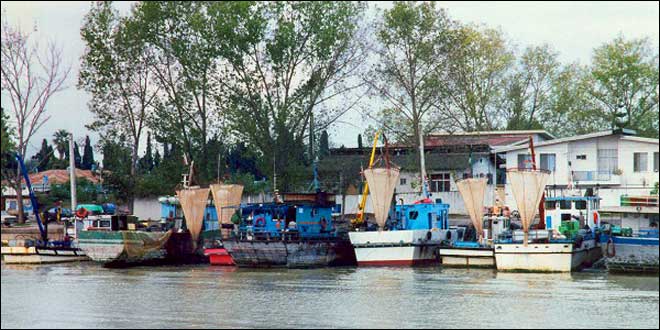 Babolsar's fisherman port, Mazandaran Province


After the dissolution of the feudal government of Tabarestan, Mazandaran was incorporated into modern Persian Empire by Shah Abbas I of Safavids in 1596.

During the reign of Nadir Shah, Mazandaran practically was used as a front to confront Imperial Russia.

Mazanderani or Tabari is an ancient northwestern branch of the Iranian languages. Notably, the language did not come under the influence of other incoming languages such as Mongolian, Arabic, or Tatar, and is still spoken in various dialects in the region.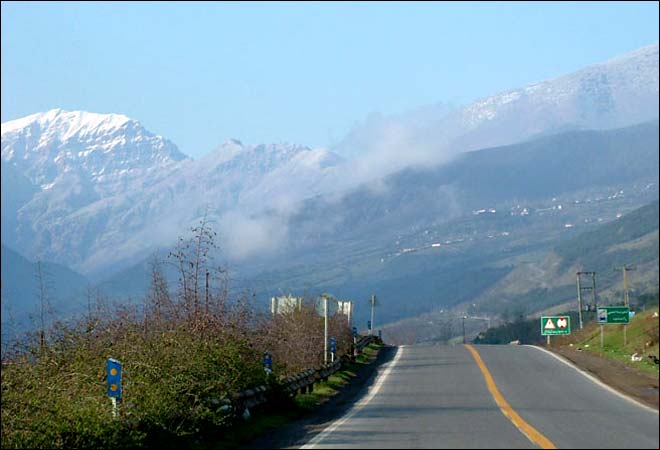 Chalus Road, Mazandaran Province


Mazandaran province is geographically divided into two parts: the coastal plains, and the mountainous areas. The Alborz Mountain Range surrounds the coastal strip and plains of the Caspian Sea like a huge barrier.

There is often snowfall during most of the seasons in the Alborz regions, which run parallel to the Caspian Sea's southern coast, dividing the province into many isolated valleys.



Definitions:
* HASC : Hierarchical Administrative Subdivision Codes
* ISO : Codes from ISO 3166-2
* Dom : Province Domain codes